Social media is both contagious and essential business visibility! Brands and bloggers can't survive without sharing their products and...
There are two ways to get followers on Instagram: the fast way and the smart way. Let me explain...
When you think about growing your business, you think about relying on the latest Instagram marketing trends. Knowing how...
Social media sites are fun and used for having some own quality time, but nowadays these sites are filling...
Every social media will teach you something new at every step. If you are searching for an innovative way...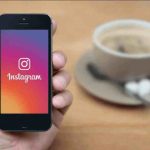 The rumor that Instagram was planning to remove likes has turned out to be true. At the Facebook F8...
Social media is responsible for completely altering the lives that people currently lead. This is particularly true for small...
Instagram is an ideal platform to promote your photography business and connect to new audiences. The social media site...
Create and set up a business profile You should not think that on this resource only clothes and cosmetics...
Social media marketing is not a novelty anymore, but it seems like Instagram campaigns are getting even stronger and...