Apps that provides a fun approach to building interactive skills via socializing is the airG spam-free messaging app.
The tech world's growing curiosity about IoT mobile apps has created a huge buzz around it. Today let us...
With great evolution in digitalization, globalization, and customer expectations we have experienced a boom in the IT outsourcing market....
Here we have researched Mobile App Testing Checklist to ensure quality of Developers, you can follow this checklist to...
Do you know that an average user spends 80% of the phone-time by simply juggling between multiple applications? For...
Flutter has gained a lot of attention from big corporations, along with software developers. This robust framework concedes building...
How many of you have heard that the iPhone app store had about 500 apps on its first iteration...
In recent days TikTok has become one of the most popularly used video-sharing applications in the world. Being a...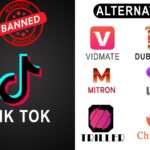 The Internet of Things (IoT) is growing rapidly, and in the rush for leveraging their manifold benefits and our...
Mobile phones, ever since their advent, have changed our lives completely. Latest, we have smartphones that are capable of...