Suppose you are feeling hungry and do not wish to cook the food. You can simply order food online...
Whether you already have a restaurant or planning to start one, having a food delivery app is a must...
Having a mobile presence has become essential for a company's existence due to the shift in human behavior throughout...
Whether you are running your own business, website, blog, or want to move into the digital market, creating your...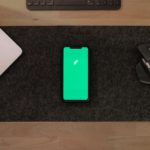 Today, smartphones come with beautiful displays, and scratches on your phone's collection are very irritating and lower your phone's...
Mobile App Maintenance Service and how to look for a perfect one. Can you imagine a day without using...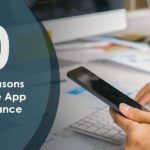 Ok, the holiday season is just around the corner. Are you ready for the holiday sales? Are you prepared?...
Three aspects help the mobile app become successful: market, audience/customer, and the product itself. And this post aims to tell...
Are you an avid book reader? If yes, then you must have been aware of the pain of carrying...
The number of smartphone users worldwide has surpassed the magical three billion mark. Expect this number to boom to...