Your app will not meet user expectations unless it includes trending and modern app designs. That's why it's crucial...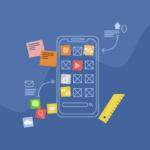 Let's check-out 10 deadly mistakes that you need to avoid as a mobile app testing company or a beginner...
Apps that provides a fun approach to building interactive skills via socializing is the airG spam-free messaging app.
Do you know that an average user spends 80% of the phone-time by simply juggling between multiple applications? For...
How many of you have heard that the iPhone app store had about 500 apps on its first iteration...
Expanded Internet use among organizations and people has impacted the way of business. This made many companies shift from...
If Someone planning to build a mobile application for their business company would eventually have had to raise the...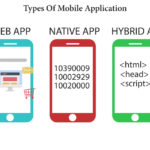 With the rapid advancement in technology, mobile applications have become highly useful in solving various problems. Digital payment applications,...
So you have an excellent idea for an app. You know it is useful, and you are sure that...