Have You searched about the TikTok influencers as a part of the TikTok marketing strategy? Nowadays, the value of...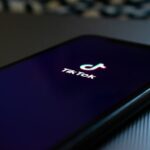 The world is constantly changing hence, businesses are dynamic too. The highly competitive world of business necessitates every business...
Let's start with an interesting fact – 8 billion video views are earned daily on Facebook, which includes all...
Social media is both contagious and essential business visibility! Brands and bloggers can't survive without sharing their products and...
One of our first jobs as marketers is to get new customers. And to do so, we have to...
What steps are you taking to boost your social media strategy? Are you wondering what the secret ingredients are...
Times have changed, and so have the consumers. Unlike was the case a decade or so ago, today's consumers...
It's easy to get confused with social media strategy even if you only try to structurize activities for your...
Followers, reactions, shares, and comments don't come easy even for the biggest accounts and profiles on different social media....
There are two ways to get followers on Instagram: the fast way and the smart way. Let me explain...