Social media is becoming an active part of our lives nowadays. People use social media to stay updated with...
The internet has really changed the way we deal with the world. Once, there was a time when we...
You may sometimes wonder whether or not the hidden divs in jQuery will hurt your SEO if you use...
What is social media? Social media is defined as a collective of various online communication channels dedicated to providing...
Pay-per-click advertising is an essential digital marketing strategy to employ, whether you're a small business or a large corporation....
Google Docs is the go-to tool if you want your files to be accessible and editable online. Even if...
Social media advertising has come a long way in just a short period. When it was first launched in...
Facebook, claims to provide one place for everybody where we can connect with our long-lost friends, schoolmates, former colleagues,...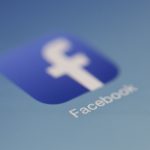 Have you ever heard about online earning from Facebook? Do you know "how to earn money from Facebook"? There...
Social Media Marketing is to attain traffic on the website using social platforms to market products, services, or create...