A side effect of living in the digital age is the growing number of automation applications. We have seen...
Our kids are tech-savvy, and now, they also want apps that are specially designed for them. Recently, an app...
Most organizations and suppliers currently sell an interface, yet why? It couldn't be any more obvious, Mobile phone applications...
There is no confusion that Android is the most popular and demanding mobile operating system that has 85.0% of...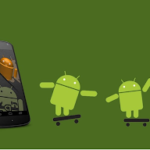 Developers using hybrid frameworks have been a recent trend, this is especially true in reaching more users in different...
If you are a sports fan, you would definitely hear of the elegance and fun of fantasy sports platforms....
When you are planning to develop a mobile app for your business, the most complicated decision to choose between...
If we talk about eWallet applications, the first thing that we need to remember is the strong digital presence....
You will see and hear that Discord is one of the Effective and Good Instant messaging and VOIP applications...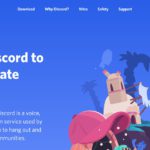 In today's age, we're used to having everything at our fingertips and available in a short space of time,...