Getting into the development of a mobile application is an ambitious project. Whether it is to develop it internally...
In today's modern generation, the life of every individual is heavily dependent on digital platforms. In such a scenario...
Every new device that is used to access your business network, or even send internal emails, provides a potential...
There is no confusion that Android is the most popular and demanding mobile operating system that has 85.0% of...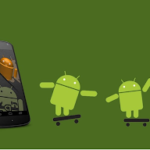 When you are planning to develop a mobile app for your business, the most complicated decision to choose between...
Nowadays, some users reporting that their Android or IOS devices messaging apps are not working correctly, they are unable...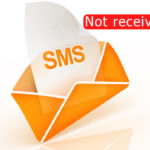 Since technology is booming, business owners are paying attention to take their business to advanced levels. Most of the...
They say games are great stress busters. Since youngsters had their hands-on mobile phones, there has been a steady...
Applications are ruling the world in the 21st century. The shift to digitalization has revolutionized the traditional workflow. The...
Let's check-out 10 deadly mistakes that you need to avoid as a mobile app testing company or a beginner...