Nowadays, some users reporting that their Android or IOS devices messaging apps are not working correctly, they are unable...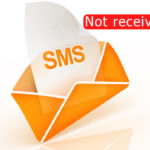 Since technology is booming, business owners are paying attention to take their business to advanced levels. Most of the...
They say games are great stress busters. Since youngsters had their hands-on mobile phones, there has been a steady...
Applications are ruling the world in the 21st century. The shift to digitalization has revolutionized the traditional workflow. The...
Let's check-out 10 deadly mistakes that you need to avoid as a mobile app testing company or a beginner...
With great evolution in digitalization, globalization, and customer expectations we have experienced a boom in the IT outsourcing market....
Here we have researched Mobile App Testing Checklist to ensure quality of Developers, you can follow this checklist to...
The debatable topic of sync data android and mac can never conclude. With Apple's newest and sixteenth macOS Catalina...
Do you know that an average user spends 80% of the phone-time by simply juggling between multiple applications? For...
How many of you have heard that the iPhone app store had about 500 apps on its first iteration...