Mobile phones, ever since their advent, have changed our lives completely. Latest, we have smartphones that are capable of...
The last few years have been truly groundbreaking in terms of technological innovations. If these breakthroughs have taught us...
The emergence of mobile phones has completely changed the way we live our everyday lives. With over 4 billion...
With the rapid advancement in technology, mobile applications have become highly useful in solving various problems. Digital payment applications,...
Many mobile apps fail to retain customer engagement and eventually they uninstall the app failing to satisfy users' needs...
Each business looks for effective marketing strategies to make their products and services known to people throughout the world....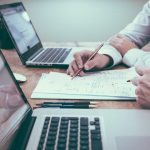 Gaming is one of the best sources to have fun, and have Some thrills in a boring life. Well,...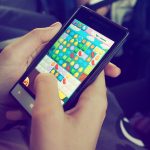 With the coming of smartphones, the importance of mobile application development is increasing day by day as well as...
With so many smartphones entering the tech market, we often get overwhelmed when picking the one that can attract...
In recent years, Artificial Intelligence and Machine learning created a major impact on human connection with machines and devices....