What do you think of social media? Do you find it's all about socially connecting with friends and dear...
Everyone must understand the Digital Marketing Mistakes that commonly happen. As someone who is fairly new in the digital...
Social media marketing is the use of various online communication platforms, like Facebook or Instagram, to disseminate a company's...
What is an Instagram story? Instagram stories is a new content delivery method that has been gaining more attention....
As a former social media marketer turned freelance writer, I know just how time-consuming it can be to manage...
From Fortune 500 brands to local markets, from entertainment to defence, today everyone and everything has a digital presence,...
Can You See Who Views Your Facebook Profile? This question sometimes strikes my mind and if you are searing...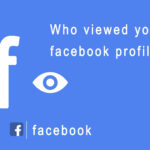 Social media accounts are an excellent tool for online marketing. They offer platforms for attracting, engaging, and converting prospects....
Social media branding is a powerful platform to market your business and that on $0 investment if you know...
If you are finding any problem in handling all your social media handles, now you know the solution. Don't...