This is the 21st century, and of course, everyone is high in using technology and gadgets, starting from a...
Blogging started becoming popular at the very beginning of the 2000s. People viewed it as a neat way to...
As a blogger, you have to write an article that can gather a loyal audience. And the content should...
Despite putting in so much effort into your blogs and regularly posting them, you just aren't getting enough leads....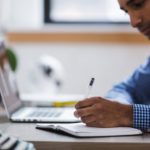 Writing is a tough task when you're a student and no one is born a great writer. If you...
WordPress is a powerful platform to start a website or a blog with all the necessary tools and a...
"Most people have the freedom to express their thoughts, some are able to write, but only a few have...
Do you drive? Great, writing a blog post is something similar to driving. One studies for the highway codes...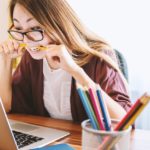 If you were asked to name 5 or 10 skills any entrepreneur needs to build, would writing be among...
Google keeps on saying that content is the king. But there are still many sites on the internet which...