Are you looking to create a marketplace website? And do not know which coding language or CMS to choose....

Each day we learn new things, gaining new knowledge and skills in web designing. The journey of knowledge never...

With the coming of smartphones, the importance of mobile application development is increasing day by day as well as...

There is a lot of buzz in the technological world about data – but as we know that raw...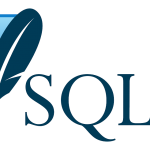 There is cut-throat competition in the development market these days. Just learning the basics of programming and entering the...

In recent days, every online store is developed using the Magneto platform. If you are not satisfied with the...

It's something that is becoming more common, with migrations to the cloud now attracting businesses both large and small....

PHP is a very famous scripting language used in "server-side" web development. To code everything, it is important to...

The more your Joomla web site gain traffic, greater security you have to maintain. Because hackers are looking for...

Google is the largest search engine that pretty much rules the Internet as we know it today. The platform...