Ok, the holiday season is just around the corner. Are you ready for the holiday sales? Are you prepared?...
Three aspects help the mobile app become successful: market, audience/customer, and the product itself. And this post aims to tell...
Are you an avid book reader? If yes, then you must have been aware of the pain of carrying...
To run a business is not as easy as you think. It takes a lot of skills and patience...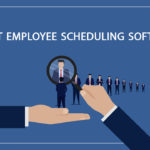 It's quite easy to get your app published to Google Play and the App Store. Well, it's great that...
Mobile apps have become a go-to source for businesses worldwide to attract a wider audience, generate more leads, and...
The number of smartphone users worldwide has surpassed the magical three billion mark. Expect this number to boom to...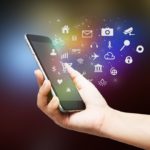 The mobile healthcare market size is expected to cross a whopping $332.7 million by 2025, as per Statista. A...
Getting into the development of a mobile application is an ambitious project. Whether it is to develop it internally...
If you are looking for a far-reaching relationship, you can take benefit from the best dating apps. These apps...