A Single Page Application (SPA) is a web application that loads all its content on a single page. This...
Each month, nearly 100,000 android apps appear on Google Play Store. However, not all of them get success. In...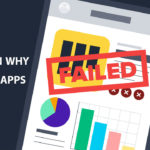 Today, there are over 7 billion people who have mobile devices. And these people spend as much as 4.2...
Looking for the best doctor on-demand app development company and wanting to know which one is the best, the...
In today's digital-first economy, two vital elements drive progress: Application Programming Interfaces (APIs) and mobile applications. The two are...
If you're thinking about building an app for your business, you're making a smart decision. Because apps are a...
Suppose you are feeling hungry and do not wish to cook the food. You can simply order food online...
Whether you already have a restaurant or planning to start one, having a food delivery app is a must...
Having a mobile presence has become essential for a company's existence due to the shift in human behavior throughout...
Whether you are running your own business, website, blog, or want to move into the digital market, creating your...