Today, there are over 7 billion people who have mobile devices. And these people spend as much as 4.2...
Looking for the best doctor on-demand app development company and wanting to know which one is the best, the...
In today's digital-first economy, two vital elements drive progress: Application Programming Interfaces (APIs) and mobile applications. The two are...
If you're thinking about building an app for your business, you're making a smart decision. Because apps are a...
Suppose you are feeling hungry and do not wish to cook the food. You can simply order food online...
Whether you already have a restaurant or planning to start one, having a food delivery app is a must...
Having a mobile presence has become essential for a company's existence due to the shift in human behavior throughout...
Whether you are running your own business, website, blog, or want to move into the digital market, creating your...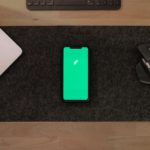 What do you think: choosing the best mobile app name generator is an easy or a difficult task? Some...
Mobile App Maintenance Service and how to look for a perfect one. Can you imagine a day without using...