Mobiles have become an integral part of our lives in the present age. Mobiles offer a lot of great...
The mobile app business is competitive. Everyone is aiming for the same shining trophy. But an effective social media...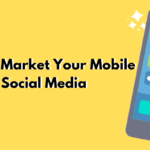 Are you Addicted to your phone more than Enough? And do you really want to break phone addiction? Besides...
Impressive mobile app development tricks can help you achieve extended sales figures. A few years ago mobile apps were...
Mobile-friendliness is a buzz, especially in the world of webmasters. This also means you can expect a boost in...
By 2025, the global market size of multi-factor authentication will be $17.76 billion, reports Grand View Research. The extensive growth...
You ride a bus – everyone around is on their smartphones. You're on the subway – all the people...
Modern app development has simultaneously and righteously streamlined the process of app creation, be it for any operating system,...
No matter what business segment you belong to, market competition, new technology, and resource management will create problems that...
For all of the convenience of mobile apps, security is a major issue. There maybe high-risk to Mobile App...